Next Generation Computer Vision Technology for Complex Manufacturing
Our mission is to make factories more efficient in order to retain America's competitiveness in manufacturing.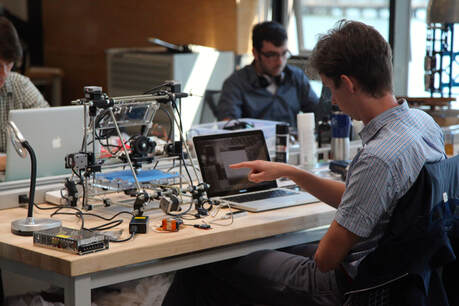 Overview designs and develops inspection systems that use deep learning  technologies for enterprises that manufacture goods of all types. Our software-first approach combines with best-in-class technology on our continually evolving 'Snap' platform, provides customers with a solution that grows and scales with their business needs.
The Snap Platform catches manufacturing errors that a human would miss or that would take dozens of humans watching an assembly line to see. Its user-friendly interface means management of Overview's systems can be done without technical expertise, making factories more efficient, lean, and profitable.  The Snap platform can be used with existing factory lines and is compatible with standard cameras and production system software.
The company is backed by Blumberg Capital, GV, Momenta, Y Combinator, Bain Capital and Homebrew.
Overview exists because we want to build something that would have a positive impact on manufacturing for decades-to-come. We worked at Tesla for over a combined dozen years where we were connected to the most powerful technology. While building the Tesla Gigafactory, we found that the data we needed on the products and processes we were making was often hard or impossible to come by. Despite factories being some of the richest visual environments on earth, there was no good way to capture and analyze the thousands or millions of things that were happening on the floor each minute. The results were expensive quality errors, preventable downtime and a constant struggle to figure out why things broke and how to prevent them from happening again. Inspired by the lack of easy to use and deploy inspection systems we founded Overview.
Overview is funded by Y Combinator, Bain Capital Ventures, and other leading Silicon Valley investors. Our customers include global leaders in manufacturing and industrial automation.